Comments Off

on Influencer Marketing – Not just for Kardashians

Posted by Julie Auld
Influencer Marketing – Not just for Kardashians
Whenever influencer marketing comes up in business conversations the general reaction is either; 'whats that? or, 'I don't have millions to spend!'. Well, good news! It doesn't have to be complicated or expensive, you just take a bit of time and research to find the right people for you.
First of all, let's talk about what influencer marketing actually is. An Influencer is someone on social media who have a very large or very engaged (or both!) audience and therefore have a degree of influence over the buying habits of their following. Influencers have a huge range of the Kardashian/Jenner Clan who charge hundreds of thousands for a single campaign, to your local style blogger who might only ask for a free item of clothing. The latter is what we call a micro influencer, they might only have a small following but their following is very engaged. In terms of SMEs, unless you have some serious connections, you really should be focusing on micro influencers as a starting point.
For an influencer like Kylie Jenner (above, endorsing Sugar Bear Hair vitamins) you could expect to pay upwards of £300,000 per post! Well out of reach for most businesses but it's easy to see why you would if you could. On Instagram alone Jenner has 108 Million followers, that's 108 Million potential customers waiting to be tapped. On the flipside Glasgow blogger Lynsay Loves (below, promoting IKEAs OMEDELBAR range) has 12.6K followers and a much lower reach but a very loyal and engaged following. Guaranteed she's also extremely cheaper and much more within the range of small businesses!
So where do you find influencers and how do you pick the right one for you? First of all, you have to think about what you're selling and who's likely to buy. For example, if your selling baby clothes you want to target the Mummy bloggers and not the 17-year-old gaming vlogger.  Once you've narrowed down the 'genre' of influencer you want to aim for, it's time to think about a budget! Generally, it's a good idea to offer something in the way of payment. Afterall, your aim should be to build an authentic relationship with your influences that benefits you both. It all depends on the individual, some influencers are more than happy with a free product if social media is a hobby for them but if they run their accounts as a business then they will expect payment, this might be per post or per campaign. It's best to get the conversation of payment out of the way early in the process to avoid spending precious time formulating a strategy only to discover that they charge £200 a post and you've only budgeted for a free t-shirt.
The next step is research! If you're active on social media you'll have a better idea of who to aim for but it's worth having a shortlist of possibilities in case someone doesn't fit your budget or doesn't want to promote your product. Remember, influencer marketing is very much a 2-way street if they endorse your product and then it turns out to be dangerous or you get caught up in a scandal it can reflect very badly on them. Successful influencers will be very picky about the products and campaigns they get involved with which doesn't necessarily mean you have a bad product, it just isn't the right product for them. Once you have a list of influencers you like and their contact info, for micro influencers private messages work but larger or more professional influencers may have agents you have to go through, then it's time to start conversations. this again depends on who you are approaching, hobbyists will generally be more comfortable with an informal discussion about your product and campaign plans but professionals are more likely to want a full outline of your plan, including your budget, so go in prepared.
The key to conducting a successful influencer marketing campaign is building relationships. It's important that your messages aline and that their endorsement of your product is authentic. If it's clear that your influencer genuinely loves your product then their following is so much more likely to get on board. With a good relationship, there's also the possibility of organically endorsing your product simply because they love it or it's something they use every day!
Influencer marketing is a great opportunity to introduce collaboration and community into your social media but keep in mind, everything has to benefit your business. Spending hundreds on a cool Instagram campaign might be a lot of fun but if it doesn't make you any money then you might actually damage your business. Don't just hire an influencer for the sake of it, there's plenty of other marketing tricks and techniques out there but at the same time don't dismiss the idea entirely. Remember, a great marketing strategy isn't a one trick pony, using a mixture of campaigns is definitely the way to go!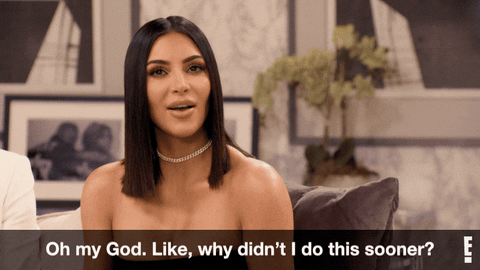 Share post: