Keeping Kids Safe Online
The sun is shinning and the school summer holidays have begun! Whether kids are flossing (not the dental care kind…), snap chatting their friends, making new friends or playing games online, we all know how much they like spending time on the internet. On average, children aged 10-13 use the internet for 3 hours or more per day.  To make sure children are kept safe online this summer, we have a few pointers for the parents out there.  This doesn't need to be complicated, it's more just common sense and communication than website wizardry.
Educate – With so many different platforms for children and young people to be active on, being aware of what each one is for is helpful for parents to know. NSPCC provides a useful summary of the most popular social networks and what they are for.  This is a helpful way to make sure the kids don't think you're a #digitaldinosaur. Educate yourself with the potential risks when online so you can grasp what children are up against within the online social culture.  The internetmatters.org is also a helpful website to check out for more information.
#Filter – As parents, you are able to take control and change settings by applying parental controls.  This filters the pages that are available to children and young people.  Most browsers enable blocking for specific pages by using a 'safe search filter'.  With the range of devices that are available, they are have differing settings with some systems built into mobile phones and tablets.   This can be done on Google, YouTube, iTunes and iPlayer. There is also a range of different software which can be bought that allows the parent to track what websites and content the children have been accessing, such as Qustodio.  Remember though, no system is 100% accurate so it is important to not over rely on the tech.
Keep it Private – Encouraging your children to make their online accounts private and only connecting with people they know can help protect your kids online.
Monitoring – Suggesting the children use their devices in a communal room, either the kitchen or sitting room can help you monitor what content they are engaging with.
Age Appropriate – The age ratings that come with games, apps, films and social networks are a good guide to whether they're suitable for your child. For example, the minimum age if 13 for several social networking sites including Facebook and Instagram.
Share – While trying to avoid being a #digitaldinosaur,  speaking to your children or young people about what is happening online is important. This makes sure the kids know that they can tell you if they ever feel uncomfortable online.  Talking about the dangers online can also help make sure children know what the risks are and what to look out for.
Key to keeping your children safe online is being able to talk with them and make sure they are aware of the risks.  By setting boundaries and agreeing on the length of time they are online, whether that is on their portable device or at home, helps towards keeping your children safe online this summer.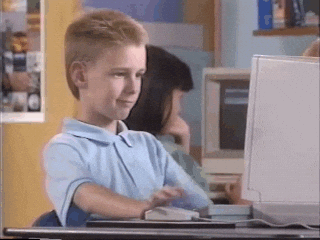 Share post: