Comments Off

on Summer Content – It's Time to Mix Things up

Posted by Julie Auld
Summer Content – It's Time to Mix Things up
It's that time of the month again where we give you a few suggestions on how to ramp up your Social Media. This month we're doing things a little bit differently, instead of giving you a list of events that you could post about we're going to go over some of the different types of content you can use. It's so easy to get into a rut with your content but having a good variety can really boost your Social Media presence. The summer is the perfect time to shake things up a bit and experiment!
So, what do we mean by different types of content? As you'll know if you've followed our previous blogs, there are multiple ways to present content on Social Media such as still images, videos, user-generated content and influencer content. Each type of content has its plus points but used on their own can get boring after a while. The best strategy is always to use a mixture! This doesn't mean that you have to do everything all the time but just set a reminder for yourself to mix it up.
It's easy to become complacent with your Social Media profiles, especially when you're running a small business, so the best way to start is a strong plan! On the lead-up to your busy period, you might want to focus on things like influencer content which is more time-consuming. When your busy, quick posts like images, short videos and user-generated content won't take up much time but can make a big impact. Then when you start to quiet down again you might want to try more time-consuming videos to keep your audience interested during your offseason.
If this is all sounding like gobbledygook don't worry! We're going to go over what to do for each type of content.
Still Images
Stills are probably the most common type of social content, it's easy to take a snap on your phone and upload it with a fun caption. Don't be lulled into a false sense of security though! Bad quality images can have a huge negative impact on your profiles, wasting your time in the first place. Take a little bit of time to take beautiful photos and don't be afraid to edit them to make them look their best. You don't need fancy equipment or software to take great photos, there's plenty of tutorials on Youtube on how to make the most of your phone camera. It's really worth the extra effort!
If you know that your going to be really busy, take a few pictures at the same time and use them for a couple of weeks (just don't make them too similar!)
Take some still inspiration from accounts like @mudurbanflowers, their colourful feed is simple but very effective!
Video
Alot of people are scared of video and for a fair reason, when it looks bad it looks really bad! But, with a bit of planning and know how you can make really great easy videos that'll draw people in. As with stills, take to Youtube! There are thousands of really helpful tutorials on how to take professional-looking video with just your phone. For quick editing try an app like Ripl, they make it easy to cut and brand your content ready to upload straight to social media.
Remember you're not shooting a movie, social media platforms have strict time limits for your videos so if you want to be able to use them across platforms keep it to under a minute! Using Boomerangs, a 1-second video that plays on a continuous loop can be really fun and easy if you don't have much time on your hands
Take inspiration from @blow_colourbar who use boomerangs to show off their clients hair in a quirky way
User-Generated Content
When you're really busy why not look to your followers to create your content for you! With a bit of planning beforehand, you can get your loyal fans and customers on board. Usually, you'll be more successful if you offer some kind of incentive. For example, if you were looking to promote your new summer gin you could give away a free bottle to whoever took the best photo of their favourite cocktail made with your gin with a hashtag like #YCDrinks (make sure you use a hashtag unique to you! You can check by searching for your hashtag before you use it, if it's already being used for something else, think of another one!).
Brands like asos are great at using user-generated content with their hashtag #AsSeenOnMe
Influencer Content
If you read our blog a couple of weeks ago you'll know how much of an impact influencer marketing can have (If you haven't read it, you can here). The best time to use influencer is in the lead up to your busy season, a product launch or an event. This way you can maximise your exposure and get your audience engaged and excited. Don't be put off by how time-consuming working with an influencer is, if you do it right it can give your business a real boost!
Brands like the subscription box Pink Parcel use influential female bloggers like @honeypopkisses as a continuous strategy in their marketing.
Whatever content you use the key is quality! Your social media accounts should show the very best side of your business so take care of them and they'll take care of you. A little bit of planning and prep goes a long way and results can be instant. Don't forget, your social media profiles are a great place to have fun and experiment with your content and there's no better time than Summer to try something new!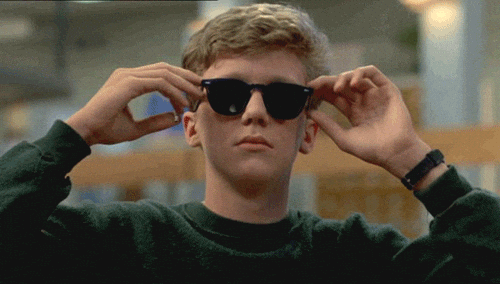 Share post: